History of Daikin Innovation
Daikin history is also the history of air conditioning.
Read about its 90 fascinating years here.
Daikin Industries Limited founded in Osaka
Daikin's history began with the manufacture of aircraft radiator tubes.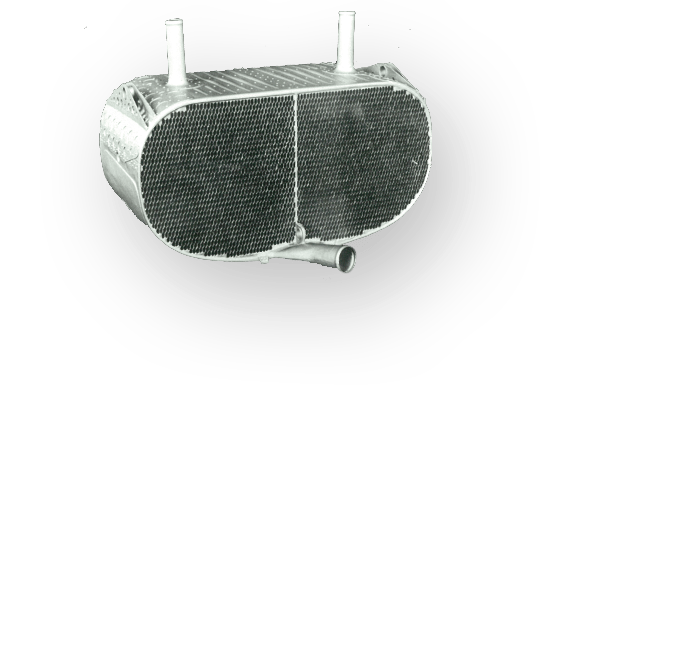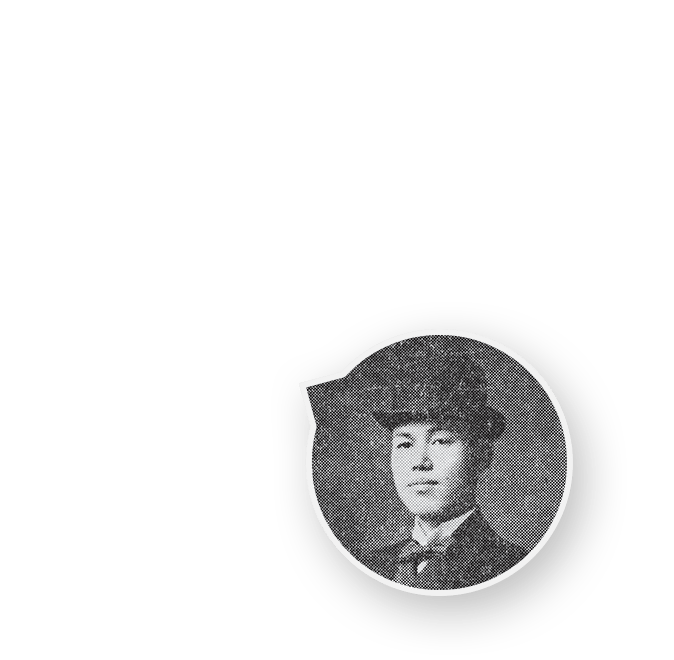 First heat pump type packaged air conditioner developed
in Japan
The new "Mifujirator".
The new "Mifujirator" enabled turn-key operation due to automatic control of the compressor, condenser, and fan.
Up until now, high expertise and technical skill was required to operate conventional air conditioning equipment.
Clark Daikin Pty Ltd established in Sydney Australia,
selling water-cooled packaged air conditioners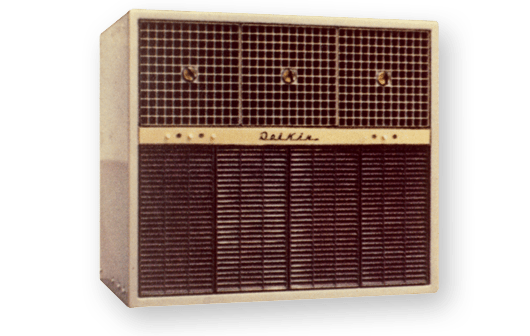 Began importing and selling cool-only single
split type air conditioners in Australia
Clark Daikin Pty Ltd changed
name to Daikin Australia Ltd
Daikin launches VRV, the innovative commercial
multi-split type air conditioning system
Daikin Australia begins local production of Comfort Zone and Ducted Fan Coil Units
Daikin's first inverter type air conditioner is marketed Daikin commences operations in Auckland, New Zealand
Daikin inverter wall mounted split system
air conditioners are launched in Australia
Daikin Australia launches the Inverter ducted
air conditioning range – an industry first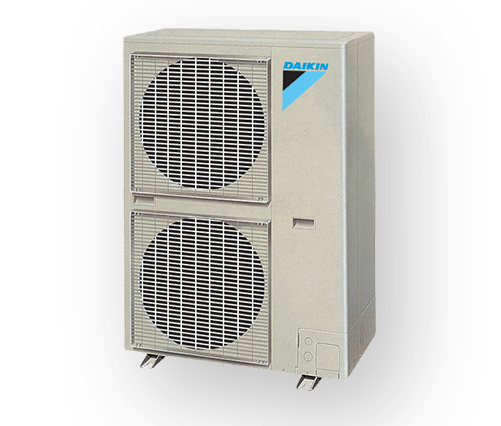 Department of Design and Development established in Australia
Daikin Industries Limited acquires McQuay International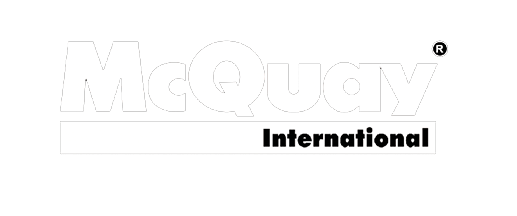 Opening of Daikin Australia's first full scale
manufacturing facility in Sydney
Committing to the local production of ducted air conditioning systems.
Completion of new energy efficient
head office building in Sydney
Daikin Australia's head office building achieved a 5 star NABERS rating. Daikin Australia wins the inaugural ARBS HVAC Project Excellence Award
for Daikin Australia's Head Office Development in Sydney.
Daikin Industries Limited acquires US company,
Goodman Manufacturing Limited

Introduced US7, the first 7 star energy efficient split system air conditioner, into the Australian market
Daikin Industries celebrates its
founding in Osaka in 1924 Forests for the air
Daikin's "Forests for the air" project seeks to conserve forests covering some 11 million hectares in seven locations around the world. The project will involve not only reforestation but also support for the local communities in these locations to make their living in a sustainable manner.
Read more
Daikin's
designer series air conditioner,


Zena, is
launched in Australia
Daikin Nexura is launched in Australia
The only air conditioner that features a radiant heating panel.
Daikin offers worldwide free access to patents for
equipment using next generation refrigerant, R32.
Daikin
Industries Limited

completes construction of $300M USD "Technology and Innovation Center"

Serving as the hub of innovation, the Technology and Innovation Center assembles the best and brightest from around the world, both inside and outside the group, and provides them with the latest in research and testing facilities. By converging diverse technologies and knowledge in one place, Daikin hopes to create an environment that gives birth to new value that will help Daikin accelerate implementation of "collaborative creation" on a global level through alliances and collaborations with various companies, universities, and research organisations.
Opening of Daikin Park, a 33,278sqm facility in South West Sydney
Located at Warwick Farm, NSW, 'Daikin Park' is a purpose-built facility which includes a distribution centre, training centre, transport hub, factory and assembly line, as well as one of Australia's largest air conditioner warehouses which will house finished goods, accessories, spare parts, raw materials and more. Daikin hopes that this new facility will improve our goods and services capabilities.
Daikin commences local factory expansion
The increase in Daikin Australia's local facility will provide the ability to maintain high levels of innovation and quality control, as well as increase employment opportunities in Australia.
Daikin receives Australian Made certification on products produced in Australia
Daikin celebrates 50 years in Australia
Why choose Daikin?
Experts in Air Conditioning

Specialist Dealer Network

Quality After Sales Support

Sensitive Choice® Approved