It is the diversity in people that generates new revolutionary concepts
Creating the type of innovation that inspires a new generation of customer requires the imagination and persistence of bright people wanting to test themselves on a multitude of levels. Currently, there are over 500 people employed by Daikin within Australia making a difference every day, and we continue to search for talented people to support further growth in new territories and technologies.
Reputation
Locality
Community
Life at Daikin
Experience and see some of what it's like to work at Daikin Australia for a day and feel what it's like to be a part of this world leading air conditioning company.
Watch a day in life at Daikin to see what it's like to work with us.
At Daikin, we're a large and diverse team of qualified professionals dedicated to product development, innovation and exceptional service.
Meet the various teams in Daikin and find out more about why Daikin is a great place to work.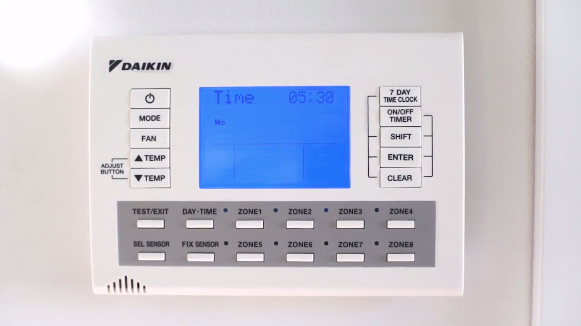 Meet Some of Our Team
We believe people are our greatest asset and we actively encourage and develop each and every one of them. Don't take it from us, meet some of our great staff below.
Esther Shehata
Technical Sales Support
Meet Esther from the Daikin Australia Technical Sales Support Team and see what its like working with the worlds number one airconditioning company. Esther wanted to work at Daikin as its the leader in the HVAC industry, here's her story.
Damian Knoll
Assembly Supervisor
Damian has grown his career at Daikin and is now responsible for looking after 40 plus staff. A highlight in his career was competing in brazing at the Daikin International Olympics in Japan
Our Core Values
Along with a deep history and company philosophy, Daikin has also evolved into the modern workplace it is today with a strong set of core values.
Absolute Credibility
A core pillar at the heart of the business, which is one of the main reasons why Daikin is a leader in the industry.
Enterprising Management
Daikin Industries has a strong strategic management process, which produces an extensive five-year strategic plan, made available to all Daikin employees worldwide.
Harmonious Personal Relations
Always working together, to succeed in our business, all employees play a critical role in rolling out and delivering our goals for the business.
Our Australian Network
Daikin Australia has 10 branches and 6 major service centres nationwide including a world class manufacturing facility in Sydney
Australian Office Locations